BIO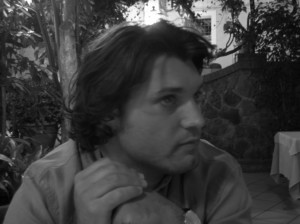 Having started his musical experience with studies in flute and composition, he earned degrees in piano performance at Conservatorio Santa Cecilia in Rome, voice performance at Conservatorio San Pietro a Majella in Naples and vocal chamber music at Conservatorio Luigi Cherubini in Florence .
His studies in liberal arts continued in parallel and he graduated with honors in Ancient Greek (La Sapienza, Rome), Christian Archaeology and Musical Pedagogy (Alma Mater, Bologna). He completed his musical studies at the F. Liszt Hochschule in Weimar with Peter Schreier and at Mozarteum in Salzburg with Kurt Widmer.
Being already recognized as an established pianist, he made his debut as a tenor in 2003, singing for Pope John Paul II in the occasion of the World Youth Day (Canada).  He collaborated with internationally renown artists as: Chung, Inbal, Mehta, Muti, Pešek, Rousset, Sardelli, Savall, Soudant, Steinberg, Tebar, Villaume, Zagrosek, Badura-Skoda, Kern, Mees, Shetler, Bacchetti, Badura-Skoda, Ballista, Campanella, Canino, Ciccolini, De Fusco, etc. and has made appearances at institutions such as Teatro alla Scala in Milan, Accademia Nazionale di Santa Cecilia in Rome, Teatro La Fenice in Venice, Teatro di San Carlo in Naples, Teatro Carlo Felice in Genoa, Teatro Massimo in Palermo, Teatro Bellini in Catania, Teatro Regio in Parma and Turin, Accademia Filarmonica Romana, Accademia Chigiana in Siena, Liceu in Barcelona, New National Theatre in Tokyo, Auditorium P. Uribe in Asuncion, Teatro del Opera in Lima, Opera of Hanoi, Salzburg Festival, Ravenna Festival, Ravello Festival, Festival della Valle d'Itria, Festival dei due Mondi and Teatro Sperimentale in Spoleto, Oxford Lieder Festival, Mozarteum in Salzburg, Festival of Music and Sacred Arts in Rome (with the Wiener Philharmoniker), Smetana Hall in Prague, Beethoven Saal in Vienna, Stadthalle in Bayreuth, Carnegie Hall in New York, and most of the major Italian concert societies.
As one of the most acclaimed international lieder singer of his generation, he is also an honorary member of the International Schubert Society of New York, and has appeared in more than 90 public performances of Schubert's "Winterreise" only in Italy, sometimes acting simultaneously as pianist and singer.